SUMMARY
Charles "Chuck" McMullen is a beloved husband, father, former law enforcement officer, and community member who, along with his wife Tammy, has also helped care for more than 30 foster children over the last 25 years. Until the case described below evolved, never had there been a single complaint about their caring for foster children. Since late October 2016, Chuck has been fighting a firestorm of false allegations that seemed to come out of nowhere.
Chuck is accused of inappropriately touching two foster children in his and Tammy's care. Devastated by these accusations, Chuck has lost his employment with the Florida Department of Law Enforcement, and is being held in jail on an excessively high bail. He has remained incarcerated since November 1, 2016. The McMullen family has been financially and emotionally devastated by these allegations. Chuck has adamantly proclaimed the falsity of these allegations, and he and his trial team are preparing to go to jury trial on February 5th, 2018.
Despite his many years as an Investigator with the Sheriff's Office, his ten years of service with the Florida Attorney General's Office as Chief of Law Enforcement for the Child Predator/Cybercrime Unit, as Assistant Special Agent in charge of Florida Department of Law Enforcement (FDLE) in Pensacola, and his longtime service as a foster parent—with no previous history of any accusations on either front—Chuck has endured more than eleven months of separation from his family while in jail as he awaits trial. Funds are urgently needed as soon as possible to continue mounting a skilled legal defense that can return Chuck's freedom and reunite him with his family.
Studies have shown that 10% to 25% of allegations of sexual abuse of children are false , depending on the circumstances.  People who know Chuck McMullen are adamant that the allegations brought by these children are false.
——-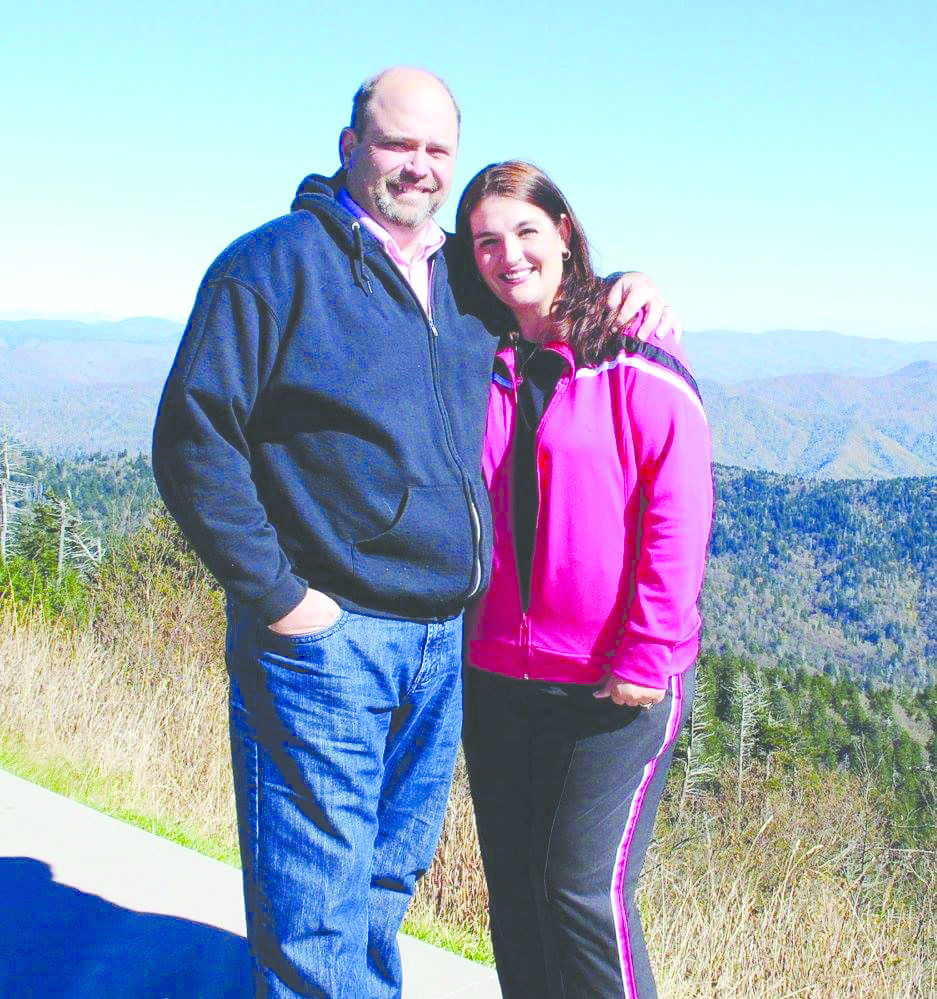 PHOTO: Chuck McMullen and his wife of more than 28 years, Tammy.
——-
BACKGROUND
Chuck and his wife, Tammy, have been married for 28 years. They have four children: two biological adult children, one of whom is a sheriff's deputy, one teen who was adopted out of foster care and one eleven-year-old biological son and one grandchild. The couple's lives have focused on serving, protecting and helping others in their community: Chuck built a decades-long career in law enforcement, and Tammy has worked in nursing for over 21 years. In addition, over the years the McMullens have cared for more than 30 foster children.
Chuck's stellar reputation as a law enforcement officer and foster parent was never in question until the Fall of 2016, when accusations were made by the two foster boys. Following a blitz of media coverage on television, newspaper, Facebook, etc., accusations were made by a neighbor child. Chuck and his family were shocked and dismayed by these outlandish claims. Yet, as reported by the local ABC-affiliate in his hometown, Chuck was charged with "two counts of sexual assault/battery on victims less than 12 and lewd lascivious behavior on victims less than 12."
Even though Chuck vehemently denies these allegations, these charges have resulted in much suffering for Chuck and his family. He has been separated from his family, his career has been destroyed, and the family has slipped into financial crisis. His entire future hangs in the balance. Only a "not guilty" verdict can restore Chuck's freedom, reunite him with his family and begin to repair his reputation.
URGENT NEED TO FUND CHUCK'S DEFENSE
Despite Tammy moving the family to more affordable housing, implementing extreme budgeting measures, and trying to maximize her own earning potential, there is an urgent need for help in funding Chuck's defense. As of mid-October 2017, expenses and costs related to Chuck's ongoing defense are estimated at more than $150,000. This is far beyond anything Tammy can afford on her own. Please support Chuck's fight for justice with a donation in ANY amount on this website.Any financial contribution helps as family and friends band together to help meet this need.
GIVING ALTERNATIVE: Funded Justice is a great way to raise funds for legal expenses—however, there are other ways to help the family if you prefer. Please inquire at email@milton1st.com if you want to know more about donating gift cards or giving to the church's Benevolent Fund to help the McMullen family.
THANK YOU for your support of Chuck and his family with this nightmarish case. If allegations like these are alleged against someone like Charles "Chuck" McMullen, they could happen to anyone. The family also appreciates your prayers during this time.